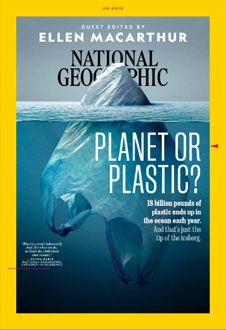 FOREVER IS A LONG TIME
It's not unusual to see an iceberg on the cover of National Geographic. But take another look at this month's cover, and you'll see there's something else beneath the surface. Plastic. A lot of plastic.
18 billion pounds of plastic ends up in the ocean each year. And stays there.
NATIONAL GEOGRAPHIC MAGAZINE SUBSCRIPTION
Subscribe today for as low as £19, and receive 12 monthly issues of National Geographic which, beginning with the June issue, will be wrapped in paper, not plastic.
PLANET OR PLASTIC?
Across the world, and particularly here in the UK, people are finally waking up to how enormous the threat of plastics really is: we have created a plastic apocalypse.

With June's issue, we launch a multiyear commitment to tackle this pressing problem: Planet or Plastic? As a global brand with a rich history of scientific discovery and exploration, National Geographic is uniquely positioned to tackle this crisis in a way that only National Geographic can — through storytelling and science.

The good news is, this can be fixed, and National Geographic wants to do its part. That's why in the UK, along with the US and India, we are now wrapping subscriber copies of the magazine in paper, with the goal of wrapping all global editions in paper by the end of 2019. This change will save more than 2.5 million single-use plastic bags every month, and it's just the beginning.

We are thrilled to have collaborated with Dame Ellen MacArthur, as part of our year long Guest Editor programme. Ellen's foundation is truly leading the charge in rethinking the future of plastics. Her guest editor letter is a rallying cry for a complete transformation of our systems to circular ones with zero waste. Her New Plastics Economy prize has funded incredible game-changing designs that offer a way forward from single use, and we examine several of these in this issue.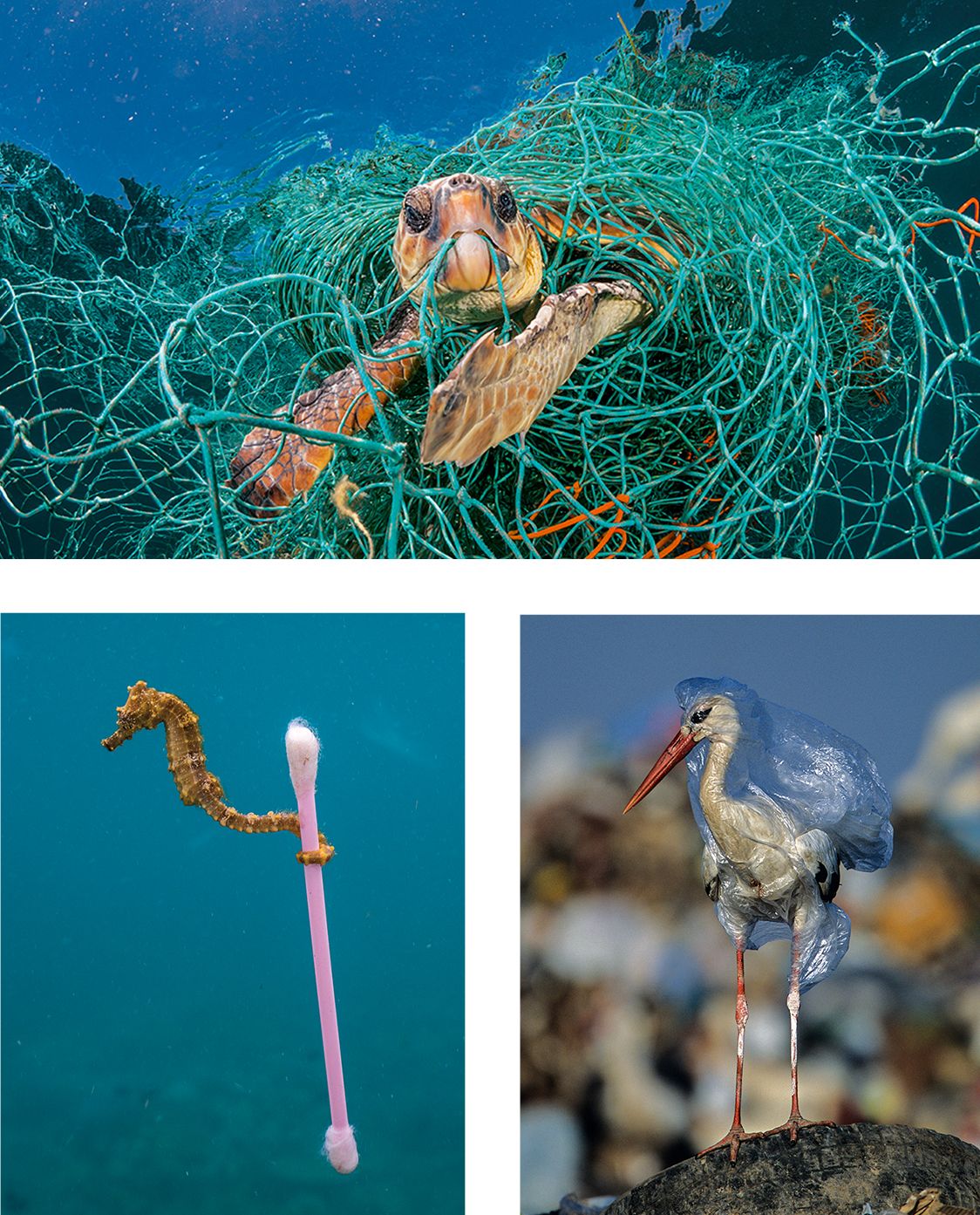 ---
WHY SUBSCRIBE
Award-winning photography and writing
100% guarantee of your satisfaction
Financially supporting National Geographic's mission to increase global understanding and promote conservation of our planet
Free access to National Geographic's archives dating back to 1888
Free postage and now delivered in a paper wrapping
---
ABOUT THIS MAGAZINE
This is National Geographic's 130th Year. The first issue of National Geographic was published in 1888, just 9 months after the Society itself was founded. In January 1905, the text oriented look — closer in style to a scientific journal — gave way to a new exciting approach to journalism. Exclusive pictorial footage taken in Tibet in 1900-1901 by two brave Russian explorers transformed the way the publication looked and how it was perceived.

From May 2018 National Geographic unveiled a new look. We've used heavier paper on the cover and the pages feel more luxurious. Inside you'll find a brand new front section and more visually led features in new exciting formats and lengths. These are just some of the many changes introduced to bring you a better way to read the most compelling and visually stunning stories in the world. In its 130th year, this magazine is loved by intellectually curious people around the globe – so we took great care in updating it.

Subscribe today and start seeing the world through a new lens.