Beyond the Bean
National Geographic journeys with Nespresso across some of the best coffee growing regions, telling the awe-inspiring stories of craft, revival, sustainability, and community happening within them.
EXPLORE THE MAP
A WORLD OF HIGHER QUALITY COFFEE
Breathtakingly beautiful, often hidden destinations where some of the finest beans are grown.
Click on a location to discover its story.
A WORLD OF HIGHER QUALITY COFFEE
Breathtakingly beautiful, often hidden destinations where some of the finest beans are grown.
Click on a location to discover its story.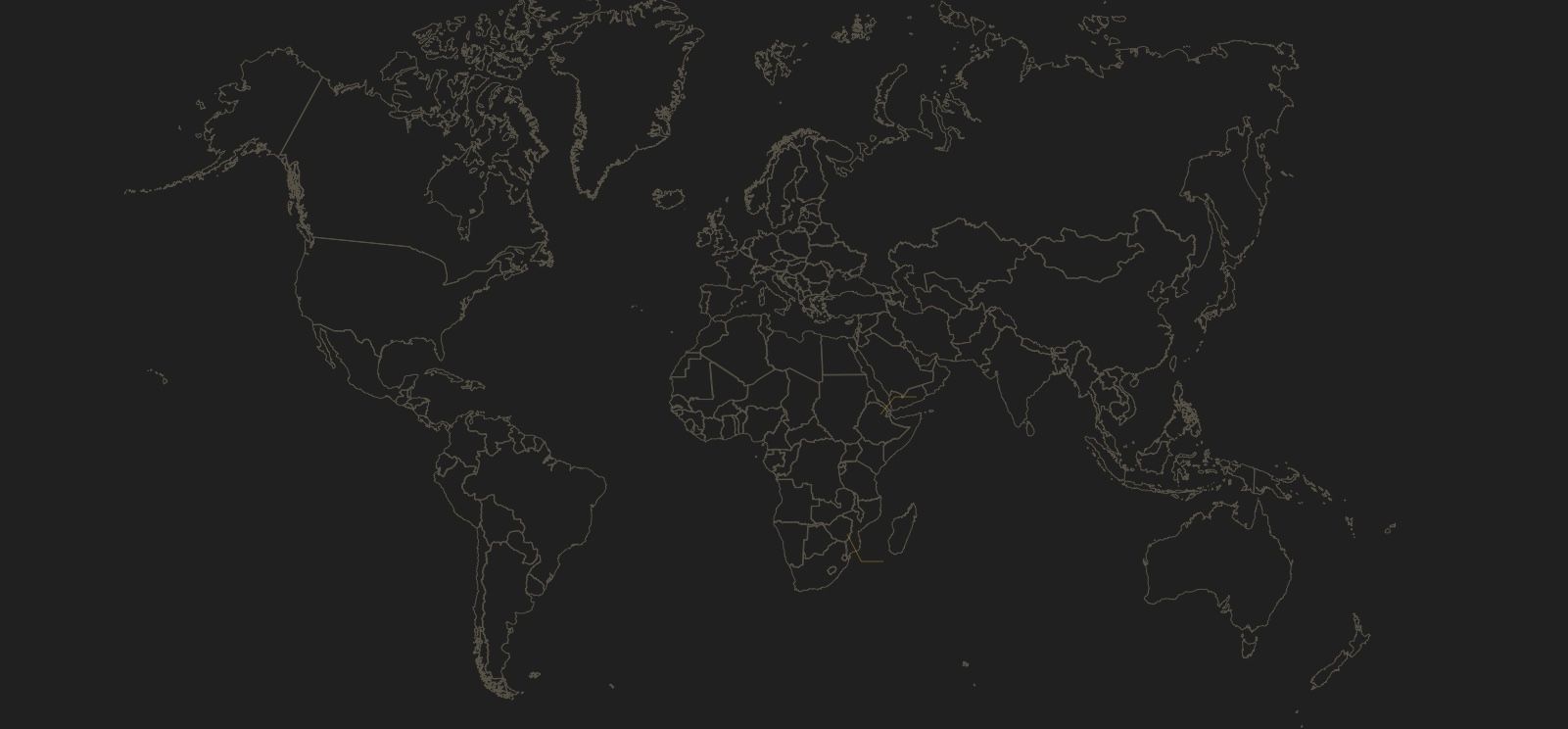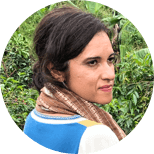 OUR STORYTELLER
Rena Effendi
A world-renowned National Geographic photographer, Rena is most passionate about capturing the essence of people and places. Keen to discover the craft and cultural heritage behind some of the world's best coffee, she's headed across the globe to document the uplifting stories of people, cultures, and the environment.
KNOW MORE
Coffee Comes Back
Communities in prime coffee growing regions across Colombia, Uganda, and Zimbabwe are working together to revive their threatened coffee industries.
Show more
Better coffee for a better planet
Can coffee be grown in a completely sustainable way? A farmer in Costa Rica is perfecting the practices needed to do so.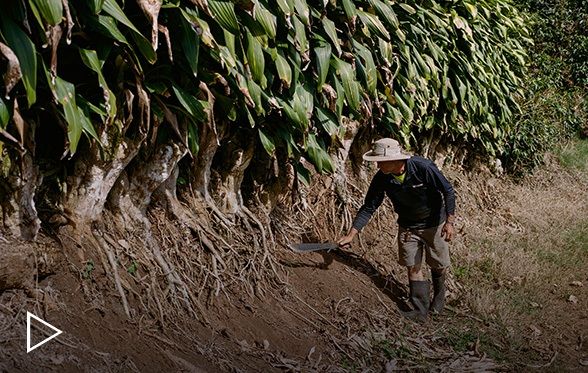 San Ramón, Costa Rica
Etching out the steps to sustainable coffee growing
Built up and cared for by cultivator Luis Emilio, this farm is rapidly becoming a blueprint for sustainable coffee growing practices.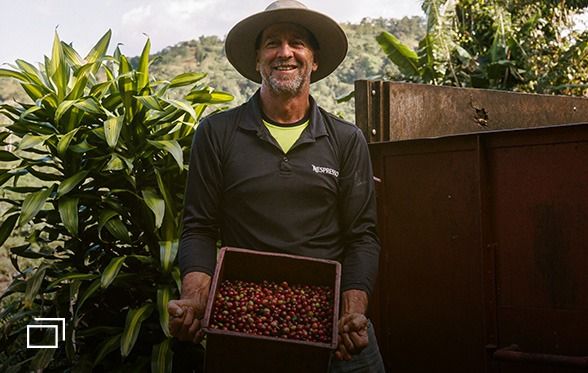 San Ramón, Costa Rica
Growing greener coffee
With the support of an agronomist, a forward-thinking farmer has been working to close the loop on his sustainable coffee farm.
Show more
Our People, Our Future
Local cooperatives, pension funds and agroforestry training supported by Nespresso all work to ensure Colombian coffee farmers are able to secure their family's future.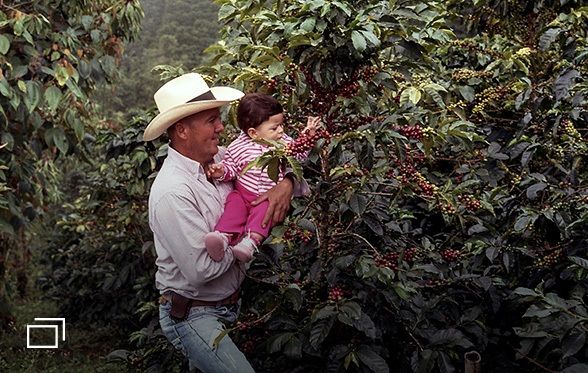 Aguadas, Colombia
The changing climate of Colombian coffee
In Colombia's Caldas province, coffee-growing smallholdings are threatened by climate change, aging farmers, and the exodus of young people to cities. Although, hope is on the horizon.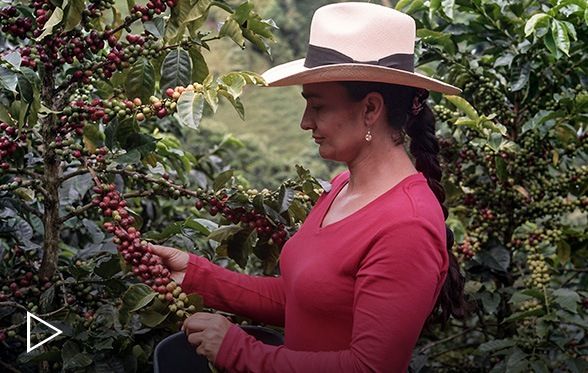 Aguadas, Colombia
Securing a livelihood for generations of coffee farmers
Access to a proper pension fund is helping Colombian coffee growers save for retirement and transfer their legacy to the next generation.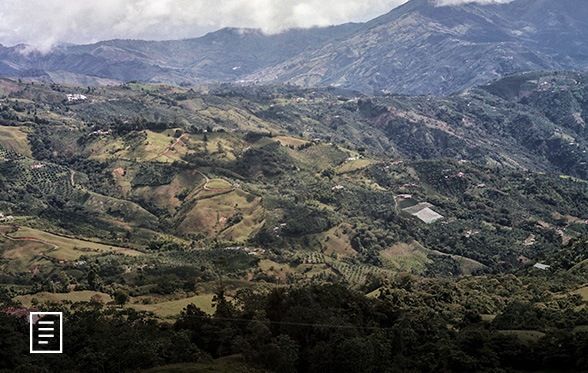 Aguadas, Colombia
Easing the impact of climate change on Aguadas coffee
New crop insurance helps small Colombian coffee growers manage increasingly unpredictable weather.
Show more
A world without coffee
To help prevent a future in which global bean supplies dwindle, efforts are underway to preserve coffee-growing ecosystems relied upon by farming communities.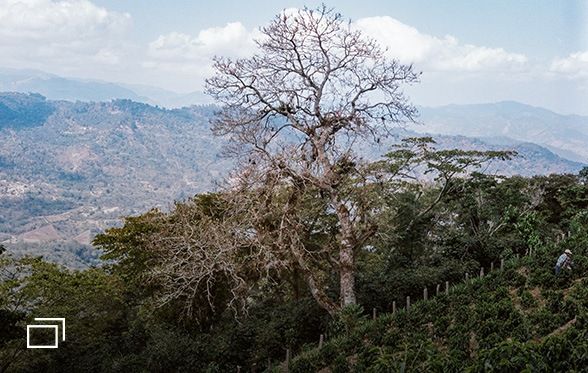 Jalapa, Guatemala
How trees can save coffee cultivation in Guatemala
Jalapa's soil has been suffering, but farmers are using environmental practices to nurture biodiversity, and coffee production, back to life.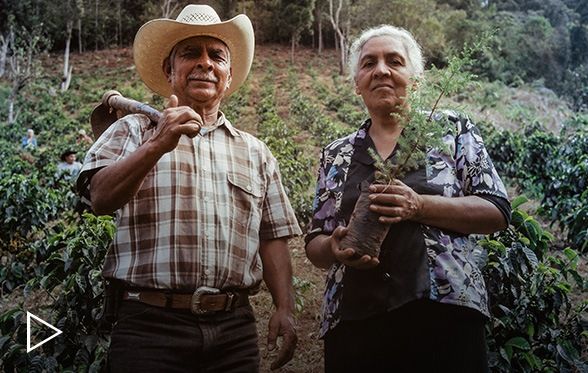 Jalapa, Guatemala
Preventing a world without coffee
The Jalapa region, where some of Guatemala's best-quality coffee is grown, an agroforestry program is helping farmers secure their future and plentiful quality coffee.
Show more
Coffee Craftsmanship
Hidden regions in Colombia, Indonesia, and Ethiopia are home to ancient, deeply unique coffee cultures born of processes distinct to each area.
Show more

QUALITY & SUSTAINABILITY GO HAND IN HAND
VISIT NESPRESSO
ABOUT THE NESPRESSO AAA SUSTAINABLE QUALITY™ PROGRAM
Launched in 2003, the Nespresso AAA Sustainable Quality™ Program is a quality coffee sourcing program, designed and implemented specifically for Nespresso, in collaboration with the Rainforest Alliance. Through long-standing partnerships with farmers, coffee suppliers and cooperatives, with support from NGOs, the program has evolved considerably over time. Sustainable farm management is still at its heart, but today it also focuses on community and landscape resilience, and the wider systemic challenges the sector faces.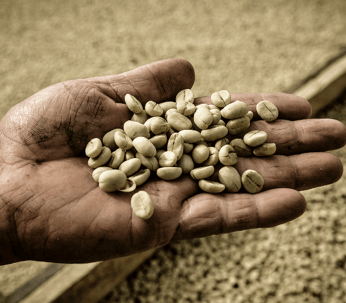 The secret to sustainable quality
How Nespresso's unique relationship with the Rainforest Alliance offers you quality coffee that helps improve the livelihood of coffee farmers and the environment.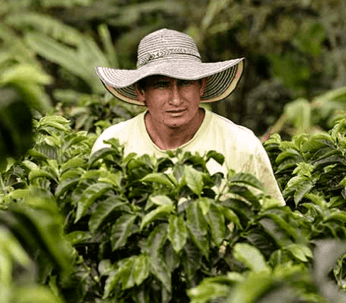 Building resilience for sustainable livelihoods
Fairtrade International's perspective on the challenges facing the coffee industry and the joint sustainability initiatives that will help farmers build resilience and drive change.
Partnering for positive impact
Working through long-term partnerships is key to creating a positive impact on the environment and society. After all, together is better, right?
Show more