Where our water goes
Preventing a water crisis in the United Kingdom
Water covers 70 percent of our planet but less than 2 percent is fresh and accessible. While it's hard to belive that our famously wet country could ever run out of water, we may face shortages within 25 years. To stop this from happening, National Geographic photographer Charlie Hamilton James finds out where our water goes, and what we can do to save it.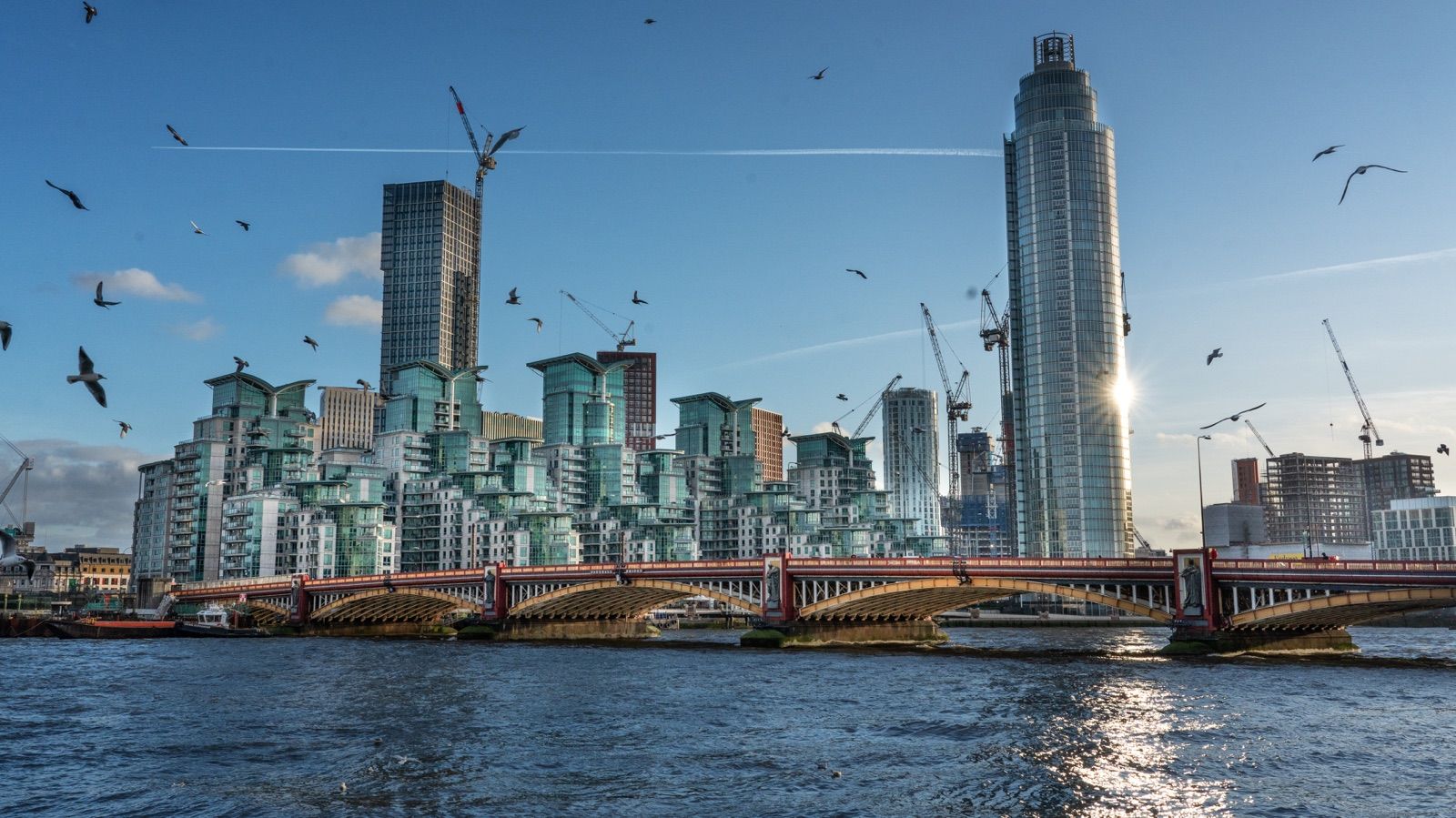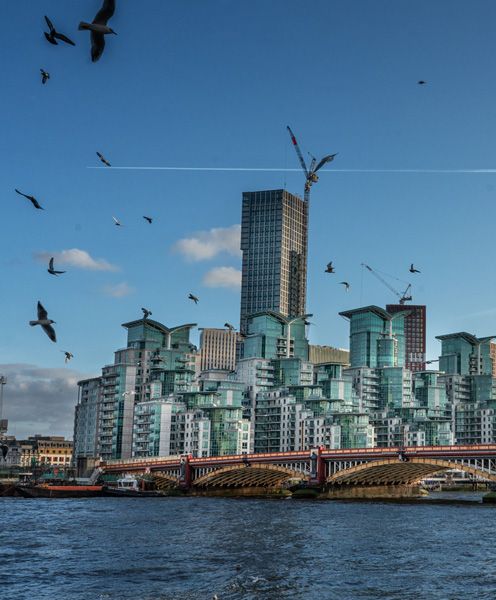 United kingdom
The Environment Agency is warning that the UK could face serious water shortages within the next 25 years. On average we receive 885mm of rain each year, but while parts of the UK seem wet most of the time, areas like East Anglia are actually semi-arid. As our population grows to around 75 million by 2050, and climate change brings hotter, drier summers, our water supply will drop dangerously unless we take positive action. At every level water conservation is crucial: conserving water could save our water future.
LOCH NESS
Scotland
Loch Ness is the largest of Scotland's 31,000 freshwater lochs and contains more fresh water than all of the lakes in England and Wales combined.
CAIRNGORMS
Scotland
Northeastern Scotland is prone to blizzards and on average has as many as 30 days of snowfall a year, compared to just five days for South West England.
BIRMINGHAM
England
To supply its growing population, Birmingham receives 133 billion litres of water from Wales through a 63-mile aqueduct.
RIVER CAM
England
Rainfall in Cambridgeshire has been declining for 40 years, and in 2019 the River Cam dropped to its lowest April levels since records began.
CARDIFF
Wales
Cardiff is Britain's wettest city, with on average over 1,150mm of rainfall each year. By contrast, London only gets around 550mm.
BELFAST
Northern Ireland
In summer 2018, drought conditions and high demand saw water tankered into parts of Belfast to counter low water pressure and an intermittent supply.
LONDON
England
Despite the stereotyping, London is the UK's driest city with on average only 106 days of rain bringing around 600mm of rainfall—less than many Australian cities.
LAKE DISTRICT
England
The UK's mountains and highlands are especially wet, and the Lake District is one of the wettest areas, with around four meters of rain a year.

Click the locations to find out more
Water in the UK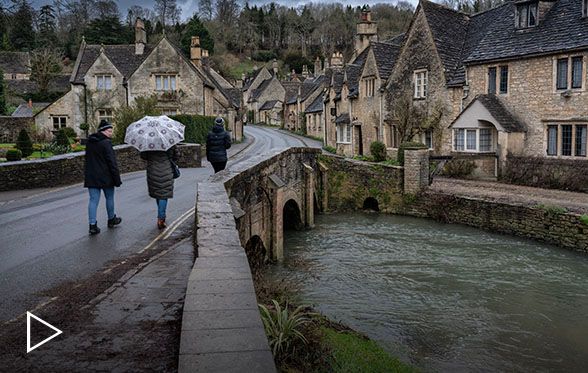 Video & Article
Water, water…everywhere?
Could the famously wet UK really run low on water? Through a combination of climate change and population growth, it might.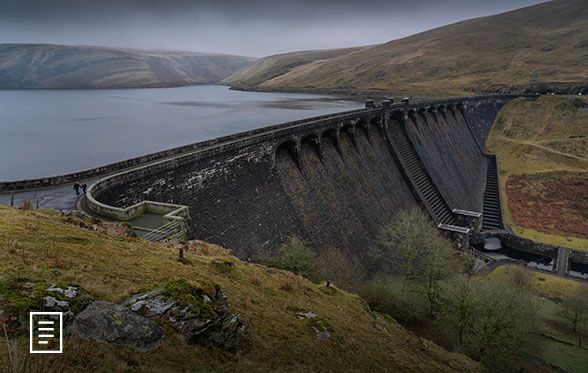 Article
Making the most of our wet weather (while we can)
With predictions of national water shortages within 25 years, how can we prevent ourselves from running out of water?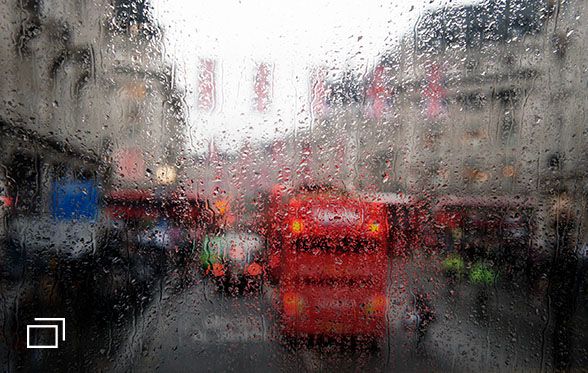 Gallery
Where our water goes
From the snow covered peaks of Scotland, the sweeping vistas of the lake district, to the iconic River Thames, the UK is rich in water. But how long can it last?
Show more
WHERE our WATER GOES
On average, across the UK we use approximately 143 litres of water per person each day. A lot of this water is unnecessarily wasted, which is why it is crucial that we all know where our water goes.
Hover over the areas to find out more
Tap each droplet to find out more
Knowing where we waste water can inspire us to take positive action. There are many things that each and every one of us can do to reduce our water consumption and the actions we take as individuals can make a big difference. Collectively we need to reduce our water consumption to reduce the threat of severe water stress.
Hover over the areas to find out more
Tap each room to find out more
Modern dual flush toilets use as little as 6 litres per flush or even less
High efficiency shower heads can use as little as 6 litres per minute, saving 20 litres per five-minute shower
An automatic washing machine typically uses 12 litres per kilo of clothes compared to 36 litres per kilo for hand washing
A dishwasher uses just 12 litres per full load, saving 37 litres each time against handwashing in a sink
Taps fitted with flow-controlled aerators can use less than 800ml of water per minute, saving over 8 litres per minute
Installing a drip irrigator uses just 4 litres per hour, saving as much as 996 litres per hour